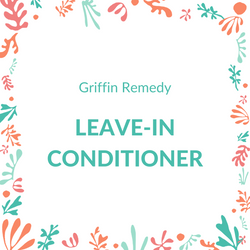 This Leave-In Treatment contains Organic Chamomile Extract, Organic Sage Extract, Organic Nettle Extract, and Organic Lavender Extract to strengthen, protect and repair distressing hair, adding shine and manageability.
Organic Chamomile revitalizes as it conditions the hair and scalp.
Organic Nettle Extract adds natural gloss.
Leave-In Treatment is an ultra-light formula for all hair types that detangles hair while offering all-day defense without dulling residues. Daily use will leave hair feeling smooth and manageable, adding strength and shine.
Size: 13oz.
Packaging: This product is delivered in a glass jar that you have to return when it's empty. 
Made in the SF Bay Area
Ingredients: purified water, certified Organic Aloe Vera gel, coconut wax, soy protein, vitamin B5, sunflower oil, comfrey extract, Organic jojoba oil, Rosemary extract, Organic chamomile extract, vitamin C, Organic sage extract, grapefruit essential oil, Organic nettle extract, Organic horsetail extract, grapefruit essential oil, biotin, sodium leulinate, Organic Lavender hydrosol, yuzu essential oil, lemon essential oil